DIRECTarch™
THE FULL ARCH ANSWER 
FOR THE SAVVY CLINICIAN 
 
BRINGING ORDER TO THE FULL ARCH PROCEDURE
At Implant Direct, we're proud to make clinical procedures, like full arch, scalable through our philosophy of practical innovation. DIRECTarch is an innovative solution that brings together implant, abutment, tooling, planning, and local clinical support to streamline your immediate fixed full arch workflow.
STREAMLINE PROCEDURES
​Control the complexity of parts and pieces to manage while maintaining surgical and restorative flexibility
Universal multi-unit abutment (MUA) prosthesis connection enables easy use with any workflow
SimplePlatform™ for simpler inventory management of restorative components matching implant diameter
​Final cylinder with angulated screw channel (ASC) unlocks surgical and restorative flexibility
​All-in-one packaging with matching cover screw and healing collar included in implant vial for seamless inventory management and simplicity in surgery ​
EXCEED EXPECTATIONS
​Delight patients with a full arch system that delivers better esthetics
Place subcrestal with our Simply Iconic implant with conical connection
​Gold anodized final cylinder for more natural blending with gingiva and restorative materials
​Final cylinder surface improves retention of prosthesis up to 500% compared to machined-finished surface
Less bulky MUA for enhanced tissue adherence
INCREASE PREDICTABILITY
​Experience peace of mind from knowing your system was designed to minimize surprises
Fully shaped connection and vertical access for more stability and less screw loosening
​Straight wall chimney on final cylinder for stronger bond with prosthesis
Simply Iconic has a built-in, machined platform shift to provide a friendly environment for the biologic width
Engagement of the angled carrier to the screw to prevent it from falling out for ease of placement
ENABLE DIGITAL
DIRECTarch is an open solution that unlocks a range of digital capabilities simplifying your path to an outstanding final prosthesis

DIGITAL SCANNING

ANALOG

DIGITAL LIBRARIES


GUIDED

NAVIGATED

PHOTOGRAMMETRY

DIRECT TO MUA

3D PRINTING

Before I found Implant Direct, my stockroom was full of parts and pieces to manage multiple implant platforms. I just felt like there had to be a better way. I can now do a full arch restoration on single platform with the SimplePlatform on the Simply Iconic implant.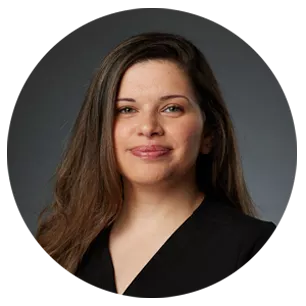 Dr. Rita Seddeik   
Owner of Modern Dental Arts
DIRECTarch Clinical Case with Dr. Chris Gudger
A 38 year-old, female patient presented with terminal dentition on the maxillary and mandibular arches. A dual-arch fixed prosthesis was fabricated utilizing the DIRECTarch full arch system.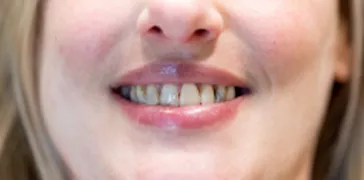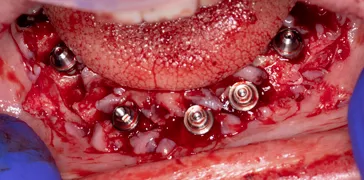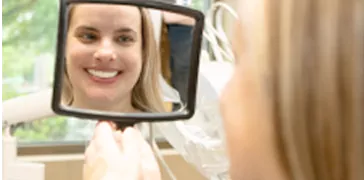 Full arch dental restorations can have a life-changing impact on patients. Implant Direct has facilitated this journey with our practice by allowing us to have a workflow that contributes to a seamless transition from terminal dentition to a restored smile. Their network of education leaders, the new Simply Iconic line of implants, and the knowledgeable sales team is very helpful in delivery these results.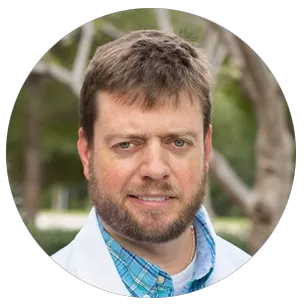 Dr. Chris Gudger   
Practice Owner   
DIRECTarch Implantologist
Let's Get Started
Fill out the form below and our team of full arch experts will reach out to book a product demo.