A SIMPLY SMARTER FULLY 
GUIDED SOLUTION 
 
DIRECTguide™: a simply smarter fully guided solution, designed for you.
Experience a single keyless kit, a streamlined surgical protocol, and extensive digital integrations that unlock a more predictable outcome.
FREEDOM OF CHOICE
​A digital protocol, built on smarter standards, that seamlessly integrates into your existing practice workflows.
Fully compatible with your lab's guided workflow.
Integration with all major planning software platforms.
Recommended in-office digital workflow – scan, plan, print, and place – with best-in-class implementation support.
THOUGHTFUL SIMPLICITY
A streamlined, user-friendly guided solution that delivers surgical and operational efficiency for your clinical team.
One single kit, with color-coded tools, that can place a broad range of implant diameters and lengths. 

Fully keyless solution for improved surgical site access and visibility.

Use up to 50% fewer drills needed in the surgical sequence vs. other guided surgery kits.
SMARTER ESTHETICS
A faster, more efficient path to uncompromising restorative outcomes, across all case types.
Pre-fabricate patient restorations based on a prosthetically-driven treatment plan, reducing unnecessary patient appointments and excess abutment inventory.
Highly esthetic SMARTbase and DIRECTarch abutments, blending naturally with gingiva and prostheses.
Fully guided workflows from single-tooth replacements to full-arch procedures.

DIRECTguide's fully guided solution was an obvious choice for me. There are no keys that get in the way of the surgical site and it's an easy to adopt workflow that doesn't require any new software or changes at my lab.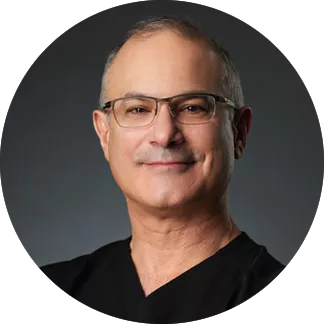 Frank T. Sindoni, DDS, MD   
Board Certified Oral Surgeon
Let's Get Started
Fill out the form below and our team of guided surgery experts will reach out to book a product demo.